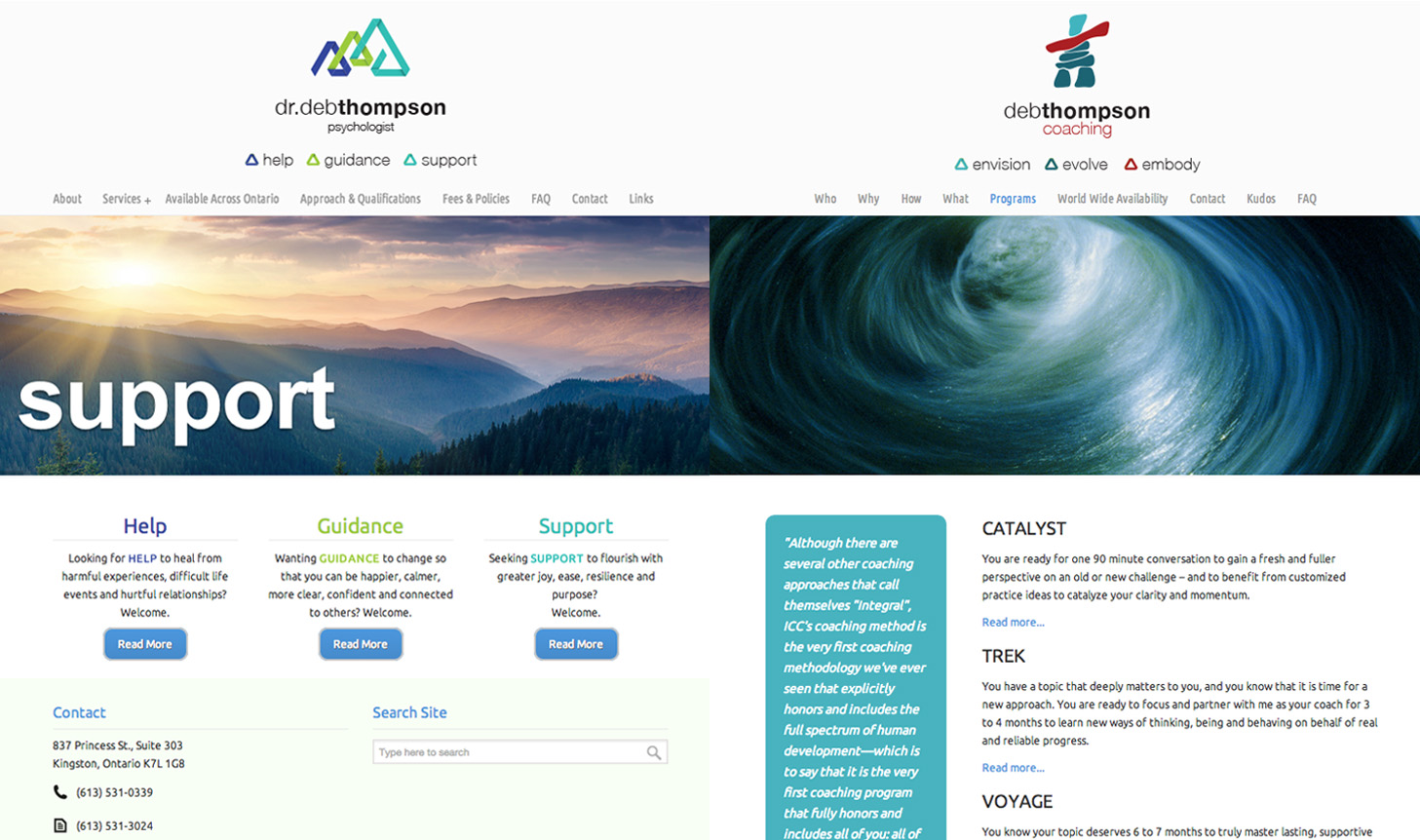 Project: Deb Thompson Psychologist & Coaching
We are happy to announce the launch of two websites for Deb Thompson: Coaching and Psychologist. Deb Thompson has offered her expertise in psychology and coaching in Kingston, Ontario for over 10 years. Collaborating with Marc Rogall Graphic Design, we have created 2 warm and welcoming websites to display her services and expertise.
Check out both sites at Dr Deb Thompson and Life Coaching in Kingston Ontario.